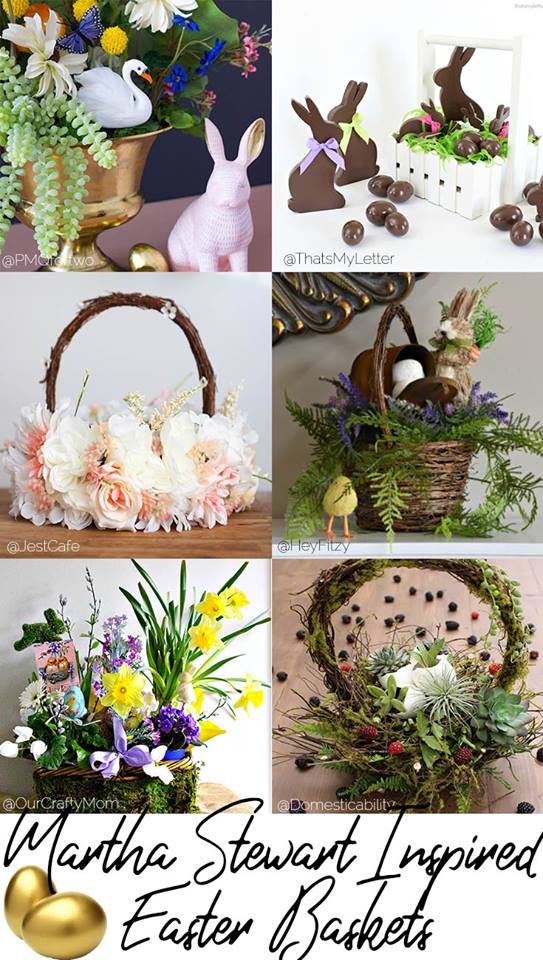 Happy Spring Friends! Are you decorating for spring yet? When the weather starts to warm up I love to decorate for spring. Beautiful pastels, spring flowers, and even little bunnies are my favorite. Something I'd like to try this year which will help in decorating my house is purchasing some applique designs that I can do some beautiful embroidery on, and hang them up. I haven't got round to it yet, but I'm sure I'll find the time. When looking for a little inspiration, Martha Stewart is often the queen of all things home. She creates some of the most beautiful and stunning baskets. If you haven't had an opportunity to check out her beautiful baskets you can do that HERE. Today I am delighted to partner with five talented ladies to showcase our Martha Stewart Inspired Easter Baskets.
Click on the links below to see their beautiful easter baskets.
PMQ for two // That's My Letter // Jest Cafe // Hey Fitzy // Our Crafty Mom // Domesticability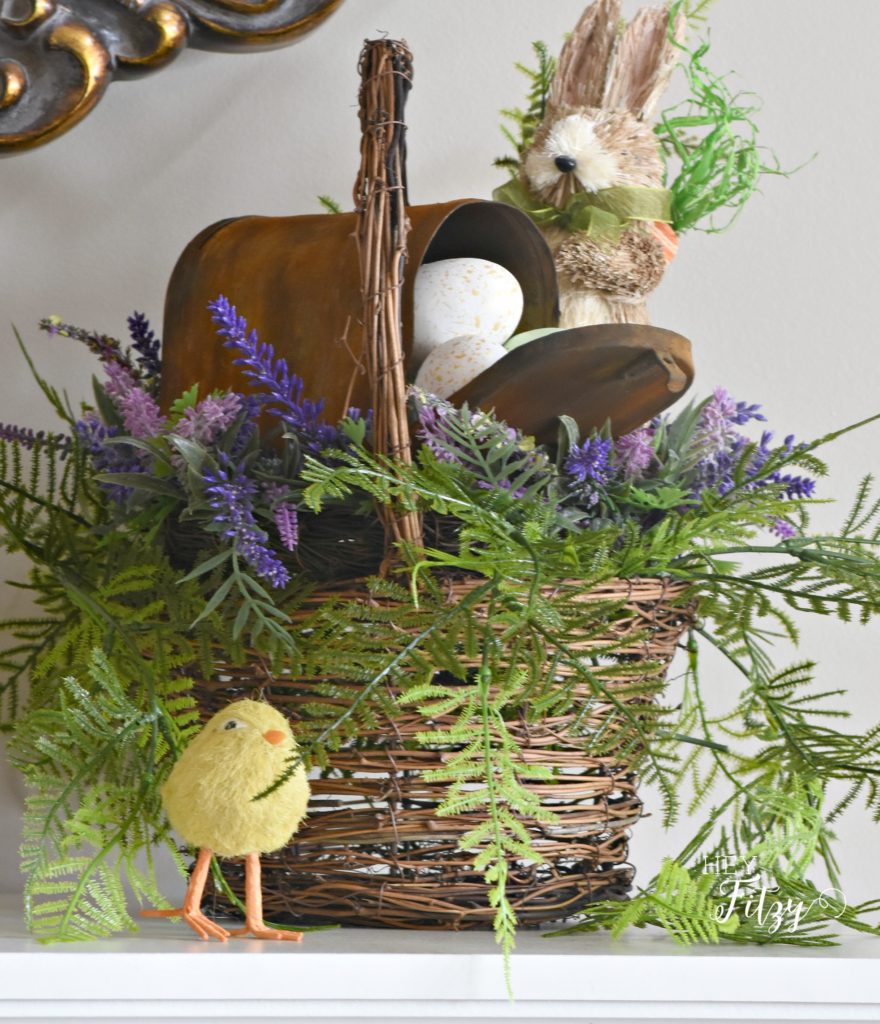 Here is the easter basket I created for our Martha Stewart Inspired Easter Basket challenge. Using simple items that I already had at home helped me whip this together in no time.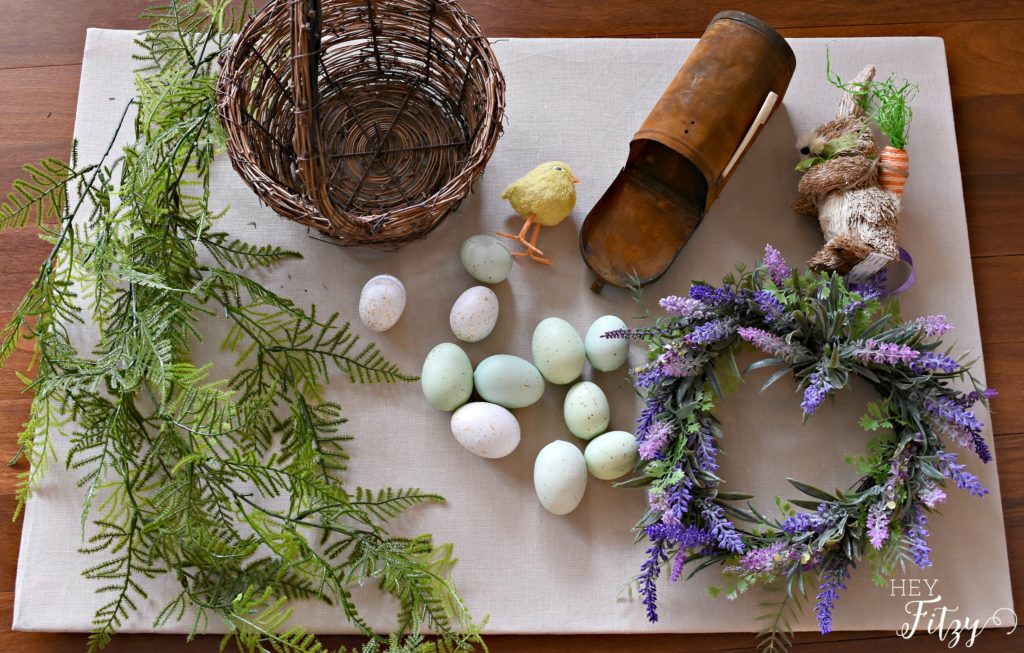 I had a general idea of what I wanted to use for my basket and simply pulled items from my craft and easter bin. The old mail box was my childhood piggy bank and I will post a tutorial on that project soon.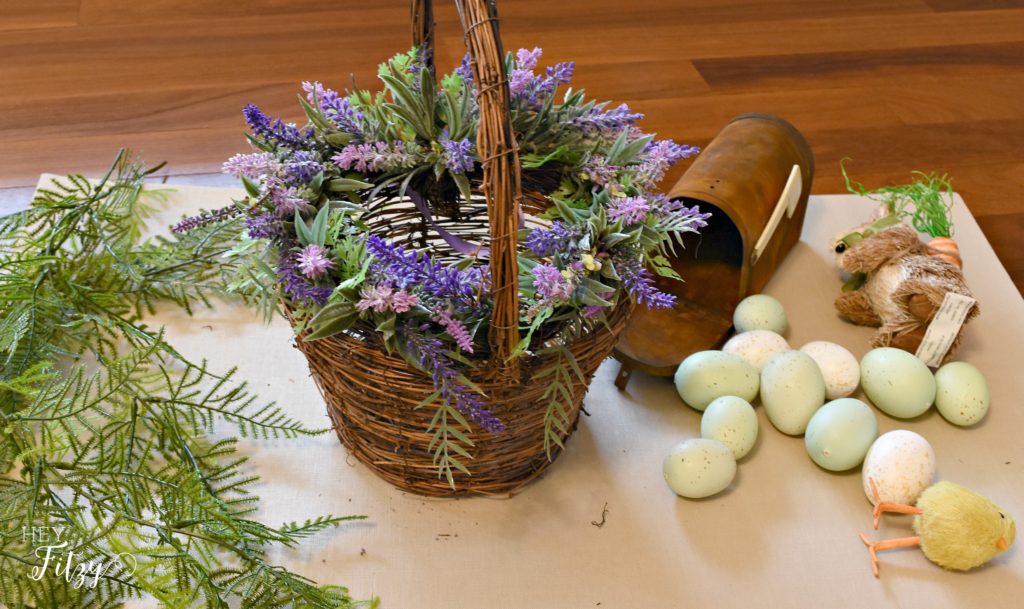 The wreath was heart shaped and fit beautifully on top of the basket. Once in place you couldn't even tell it was in a heart shape. The nice thing about using a heart shape wreath is that it fit nicely around the basket handle.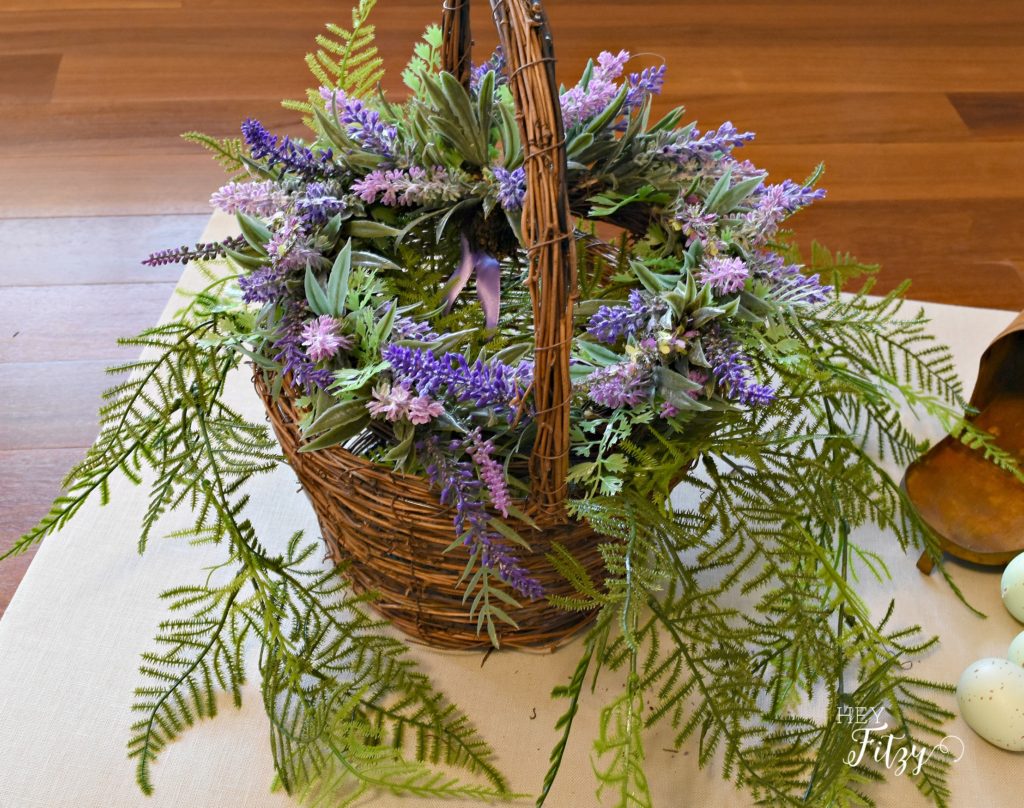 The fern was cut in individual stems. This made it easy to insert each stem between the basket and wreath.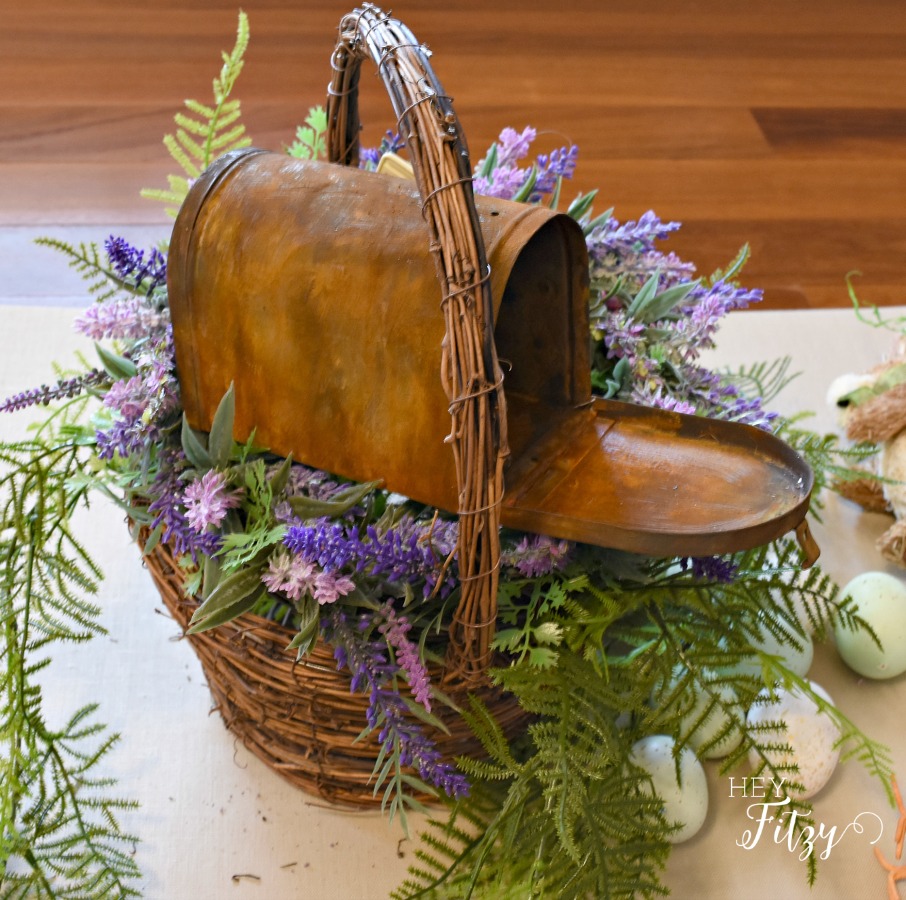 I placed the old mail box right in the middle of the wreath. It was just large enough to stay in place. Hard to imagine this was my little piggy bank as a kid. Watch for the DIY tutorial coming soon to see how I converted the little red mail box into this beautiful rust color.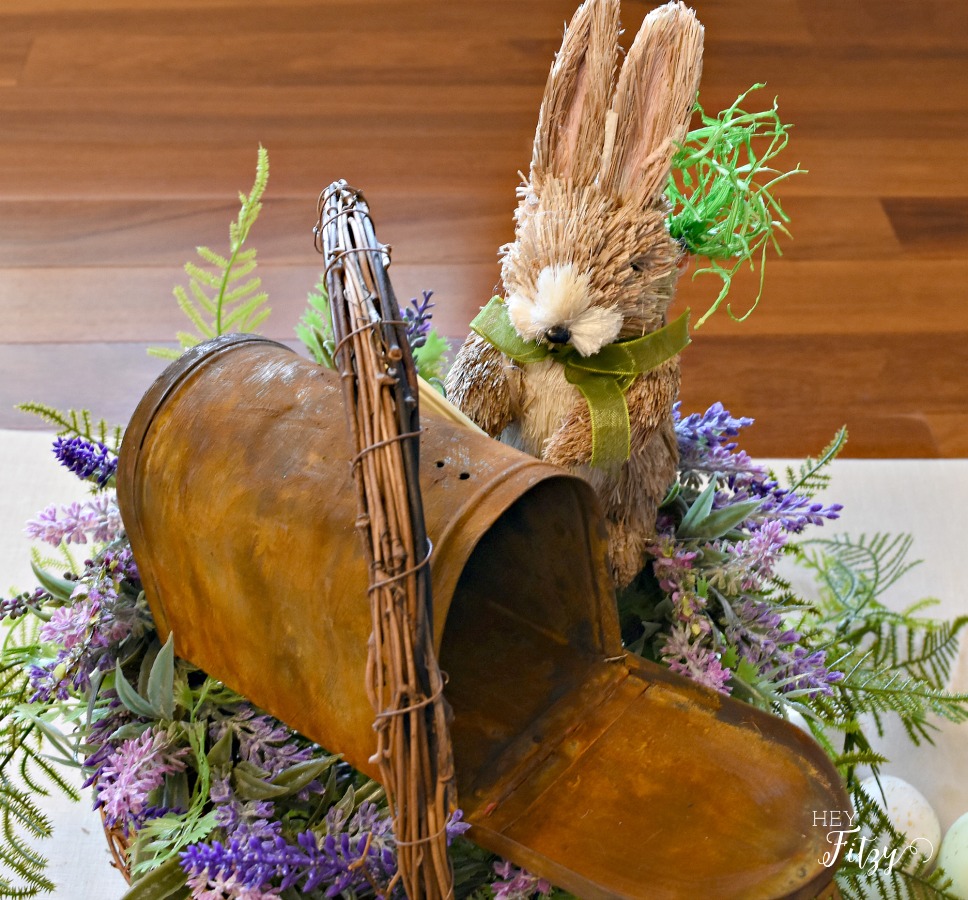 The easter bunny was place on one side. He stays in place by resting on the mail box.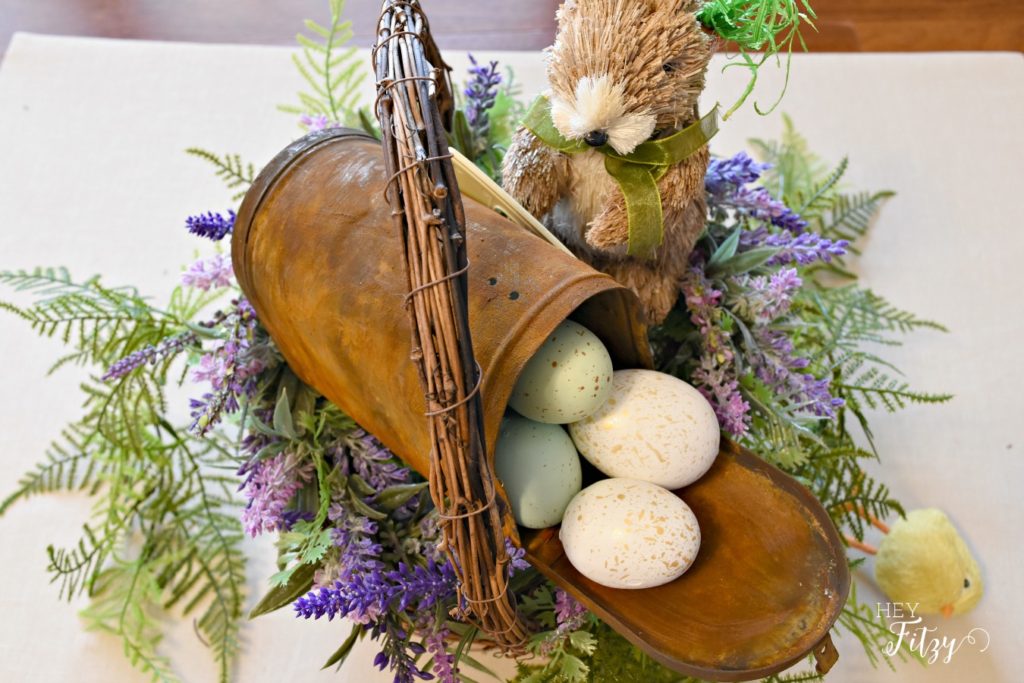 The easter eggs were placed inside the mail box. I didn't glue anything in place as I like to be able to take it apart and switch it up each year.
This cute little chick was set in front of the basket.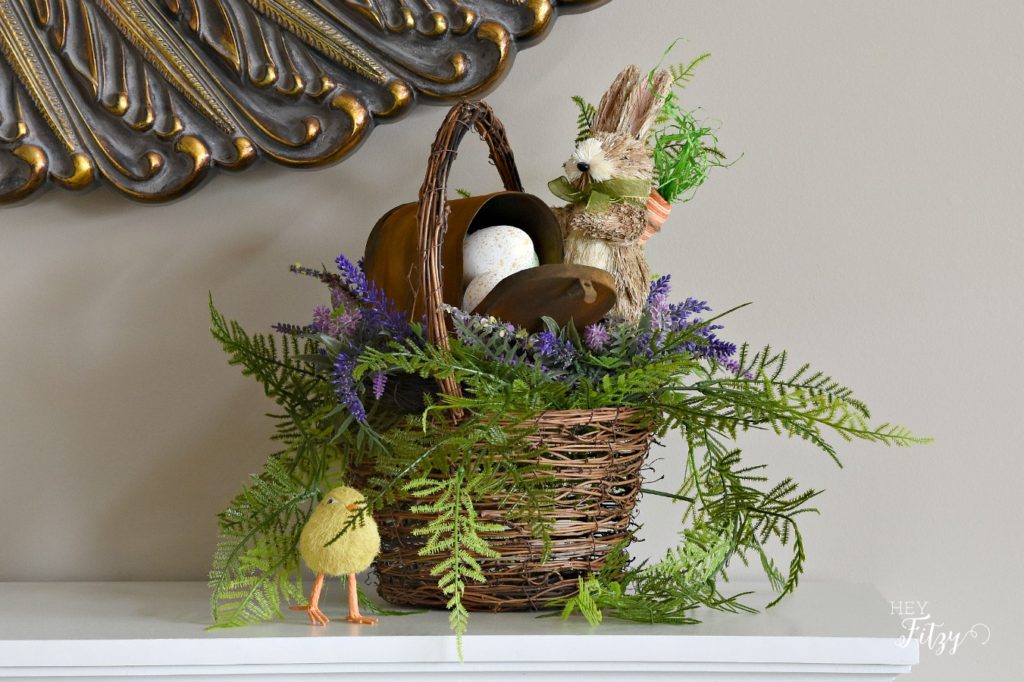 This was such a fun project and I was delighted to partner with a group of very talented ladies. Please click the links below to see what everyone did for their Martha Stewart Inspired Baskets.
PMQ for two // That's My Letter // Jest Cafe // Hey Fitzy // Our Crafty Mom // Domesticability
SaveSave