Holiday Mudroom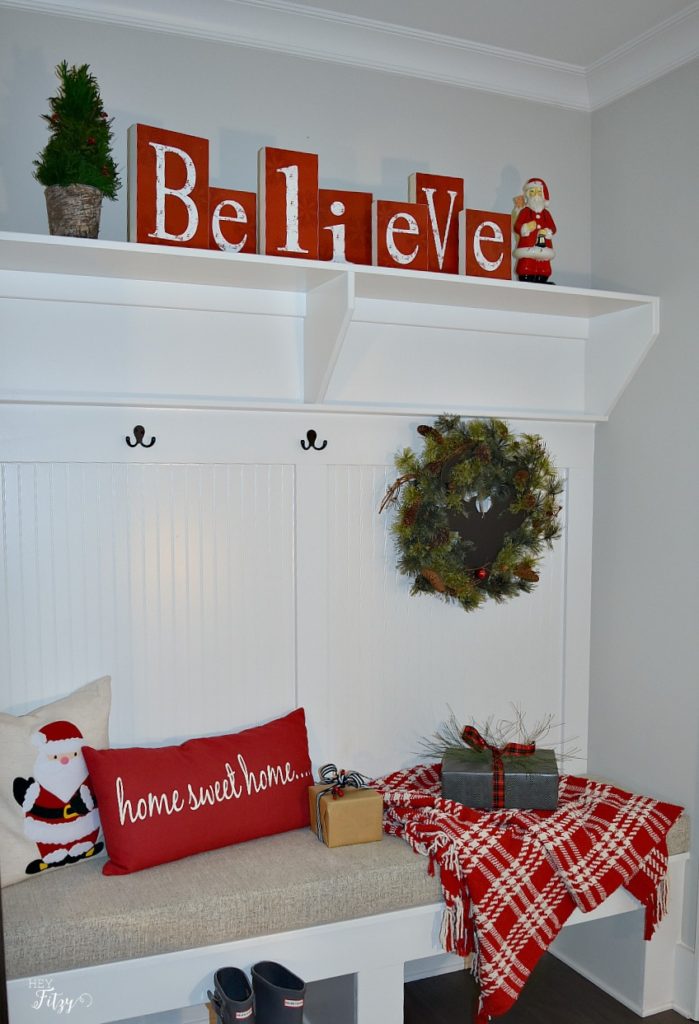 I love this time of year. Decorating the house for the holidays is something I always look forward to. The bright pops of color, the added festivities, and the joyful music…sign me up. Today I am sharing my holiday mudroom as part of a week long blog hop hosted by Chloe of Celebrate and Decorate. You can click on the blog links at the bottom of this post to see all the beautiful holiday inspiration!
I love to decorate my mudroom for the holidays. It is the first space I see while entering my home. During the hustle and bustle of the day, a fun and welcoming holiday mudroom is always a delight. I love making the room as bright and joyful as possible. One of the best ways to do this is by actually looking into neon light signs from Neon Filter. Those signs can be customized to say a Christmas message, so that's a great way to light up a room. I need to get one of those for our mudroom. I think it would fit right in. You can see my halloween mudroom decor here.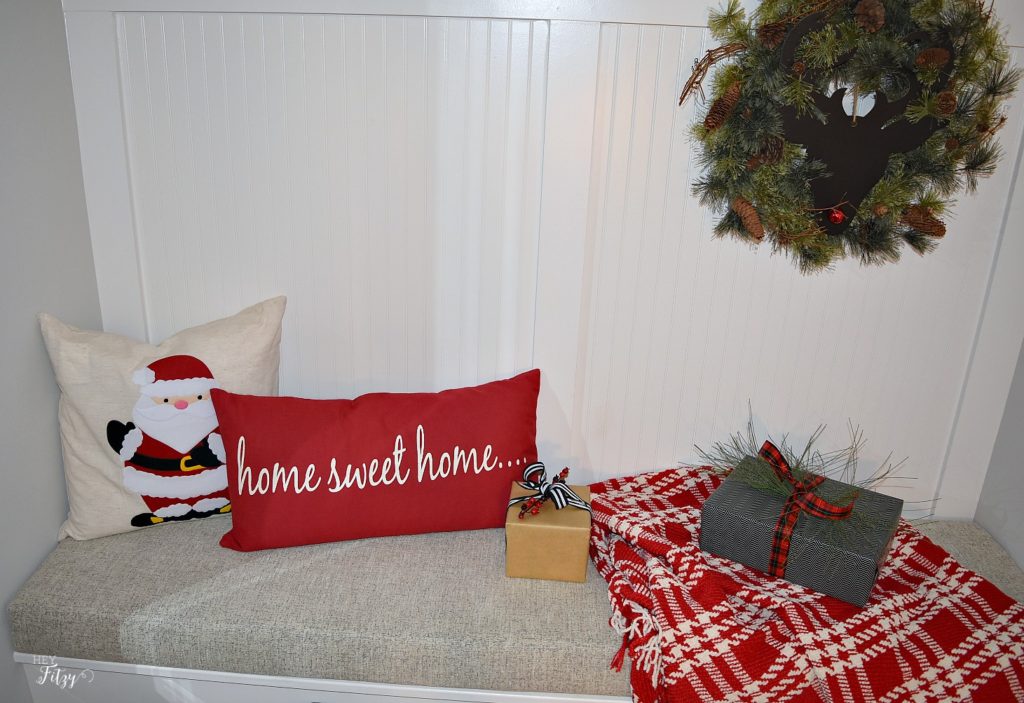 Pillows, outdoor bench cushions, and more are an easy way to add holiday cheer to your interiors and exteriors alike. I have shared my weakness for pillows before and it should come as no surprise that I have several for Christmas. I can't wait for the holiday season to begin. There's so much that I've planned and I'm excited to see what all comes to fruition. I've pillows designed for kids as well as adults. Marshall's and TJ Maxx are some of my favorite places to find inexpensive pillows. Another tip is to buy different covers and simple change out the pillows for each holiday. When we downsized earlier this year, I found it is much easier to store different pillow covers versus storing entire pillows. I'm even looking forward to getting designer photo prints on canvas and use them as pillow covers in order to give my room a fresh new look. Though I haven't decided on what photo prints to get, I would most likely go with something that has some Christmas vibe to it. So it could be my picture where I am wearing the Santa Claus suit or simply a picture of some blinding lights or a Christmas tree.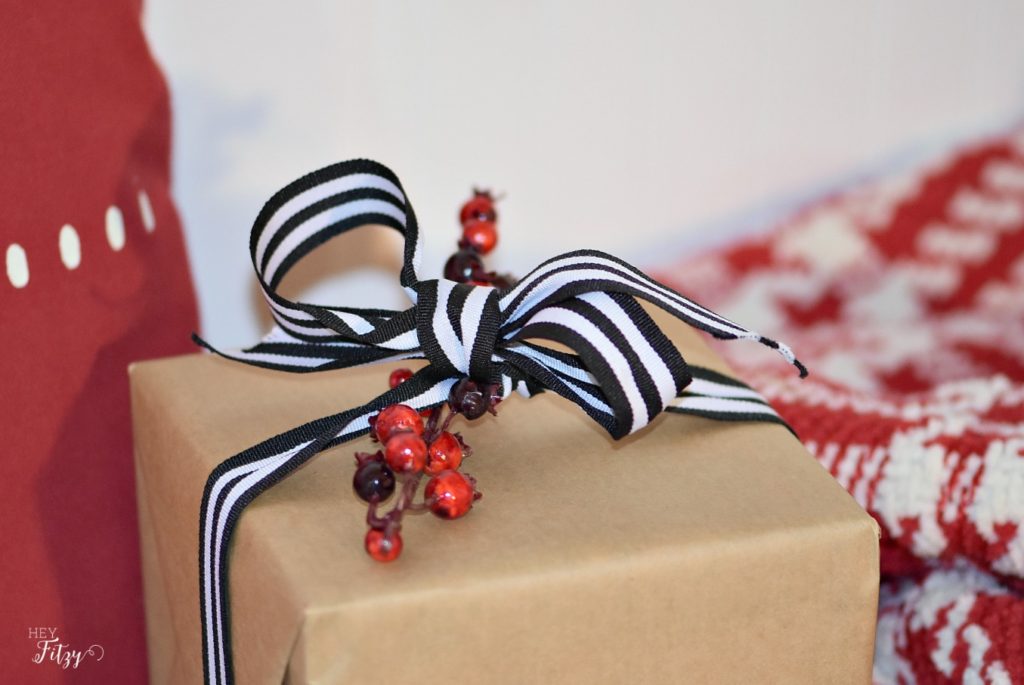 Let's get over with my pillows obsession now, and talk about something else. So, brown paper wrapping is always my favorite. It is classic and can easily be changed for each holiday or occasion. Little girls birthday, add a pink ribbon. Friend from work, add a classic bow. Holidays, add a ribbon and sprig of holly. By simply using brown paper, I don't have to worry about storing 10 different rolls of paper. Now I just keep two or three on hand at all times. This is a great space saving tip.
What is your favorite space to decorate for the holidays?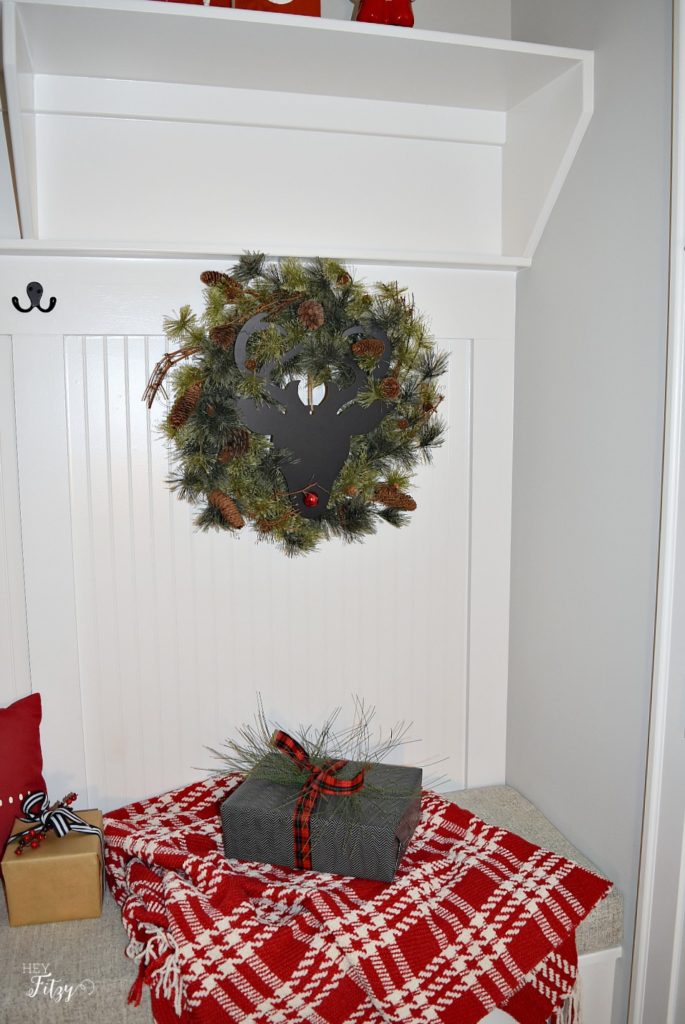 I have an extra wreath left over from my last house. It was fun to bring it inside and use it in my holiday mudroom decor.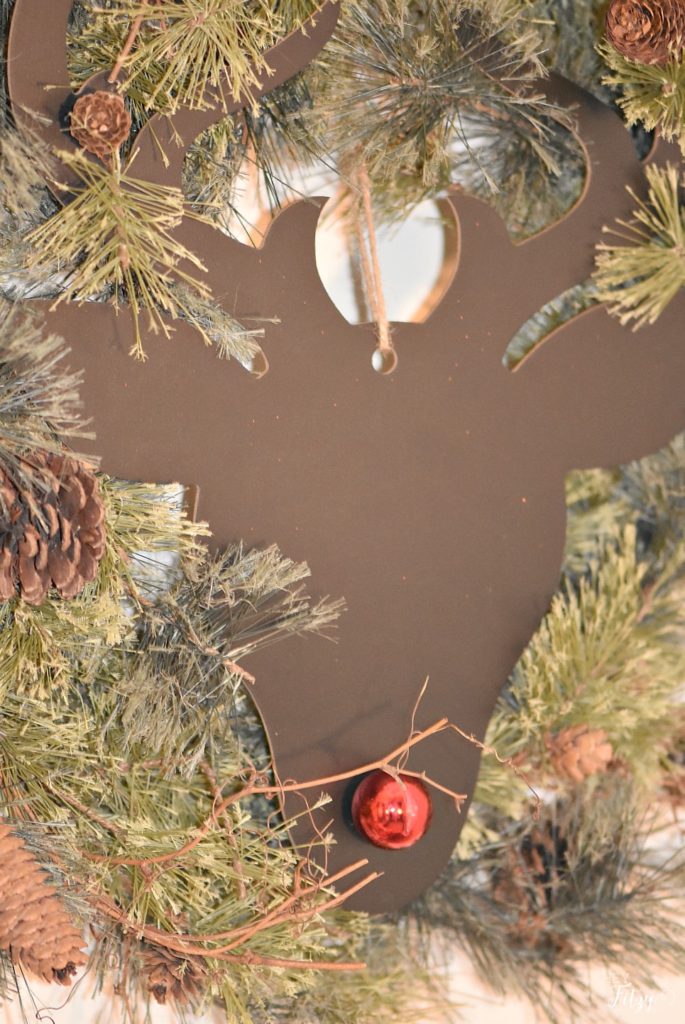 A couple years ago we drilled a little hole in this chalk board reindeer. With a small round ornament, we were able to glue in a red nose.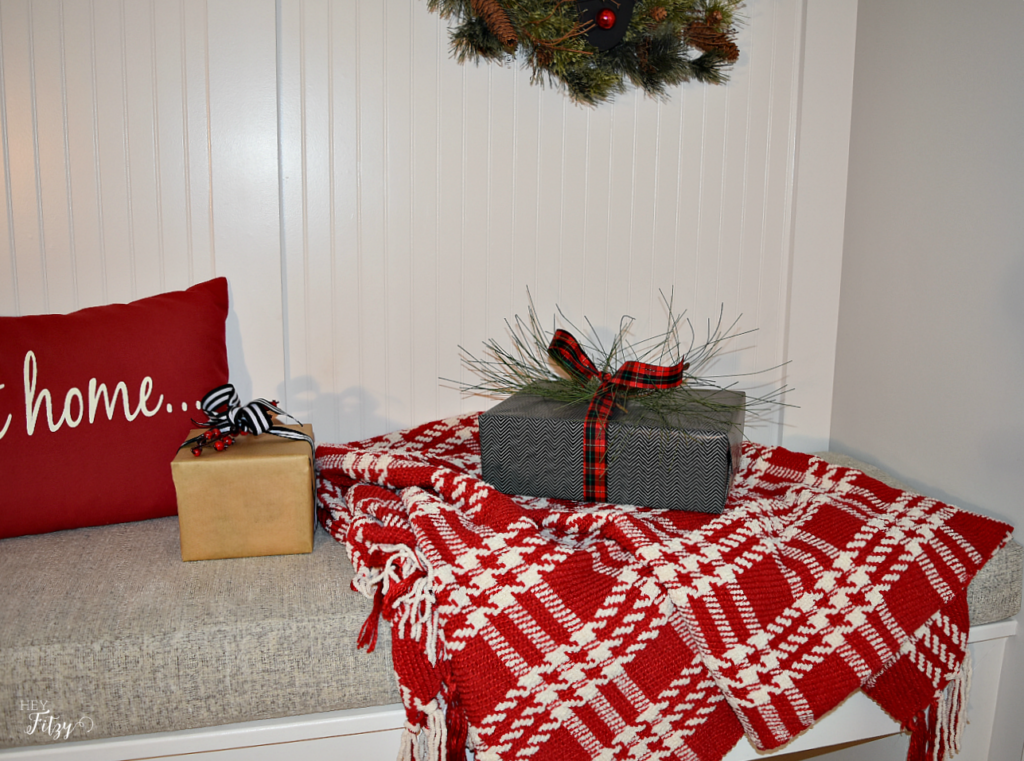 Don't forget to click on the links below to find a lot of great holiday inspiration.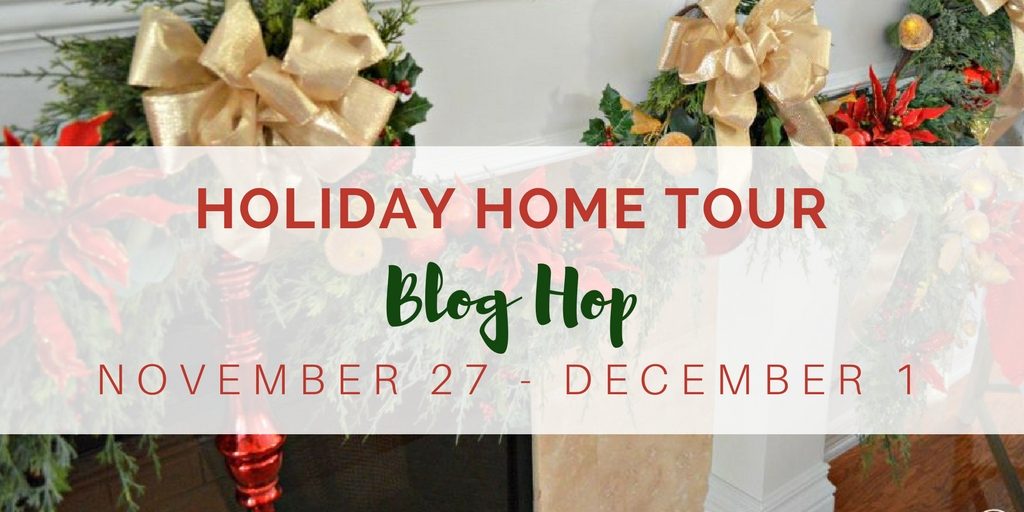 SaveSave
SaveSave
SaveSave
SaveSave
SaveSave
SaveSave
SaveSave
SaveSave
SaveSave
SaveSave
SaveSave
SaveSave
SaveSave
SaveSave