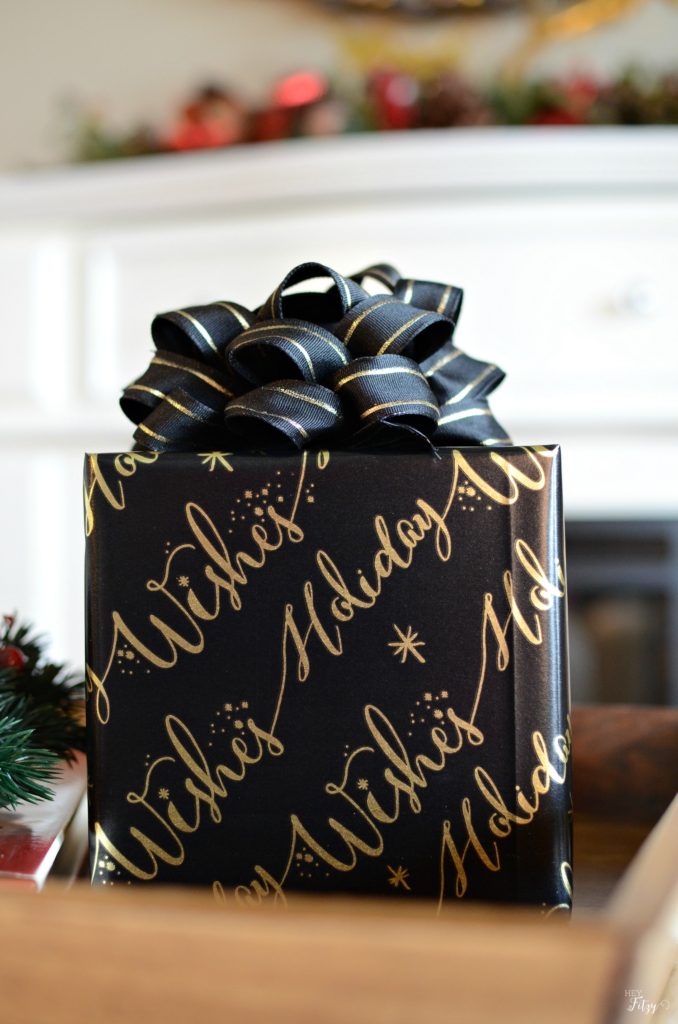 A Home To Grow Old In | Hey Fitzy | Nourish and Nestle | Sweet Parrish Place
The Aspiring Home | The Red Painted Cottage | Savvy Apron
Hello Friends!! So the lovely ladies of No Place Like Home asked me to participate in a holiday wrapping roundup. To be entirely honest, my first reaction was, "Are you kidding me?" (sorry ladies). You see…here is the deal. I love to decorate for the holidays but I never really enjoyed wrapping gifts and am certainly no pro. I'm sure I'm not the only person who finds it hard to navigate the wrapping process. Even finding the best wrapping paper appears to be harder than I would've liked. Maybe I would find it more enjoyable if I use custom wrapping paper as my friend does instead. She says she personalizes each roll of wrapping paper for the recipient and loves to see their expression from the paper just as much as the gift itself. You know, there are some times when I wish I was more like her; it would definitely make my life easier anyway. When it comes to finding the perfect present for the right person, I'll happily spend hours in shops or perusing various sites such as GraysOnline and so many others until I finally feel like I've found the right items, however, I don't quite have the same patience when it comes to wrapping said gifts!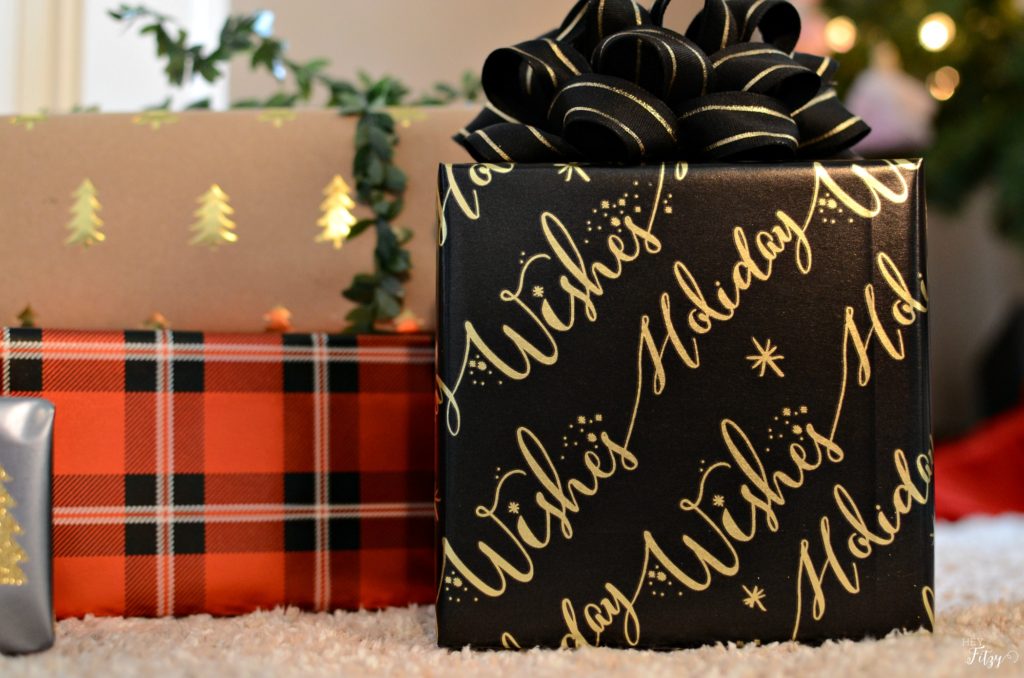 I am guilty of decorating earlier and earlier every year. The rule of thumb used to be the day after Thanksgiving. That was until several years ago when we moved across the country from family. Most years our family comes to visit us for Thanksgiving and we celebrate Thanksgiving and Christmas all at the same time. Instead of shipping gifts back and forth, this works for us. I like to have the house all decorated before family arrives.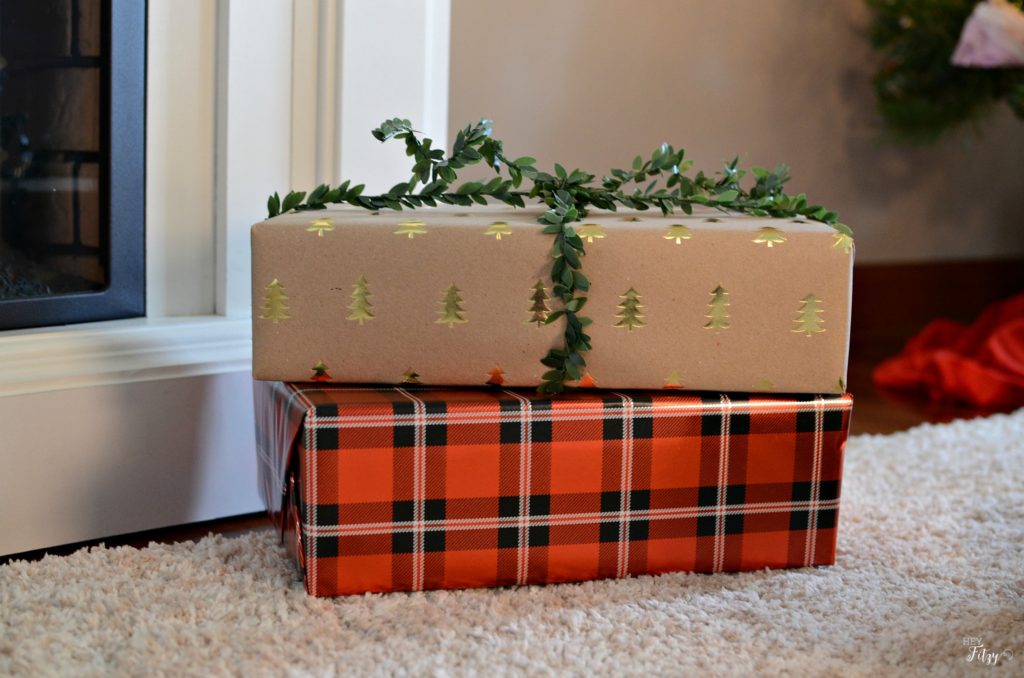 The great benefit to decorating early is that I get to enjoy my holiday decor even longer. I spend the entire month of December listening to Christmas music, baking, and basking in the glow of holiday lights. I adore this part of the season. The part I enjoy the least is all the presents. A present for this person…a present for that person. The list seems to grow year after year and to be honest, this causes me stress. We have really tried to cut back on all the gift giving to really focus on the true meaning of the season. Is any one saying 'ba humbug" yet? Sorry folks!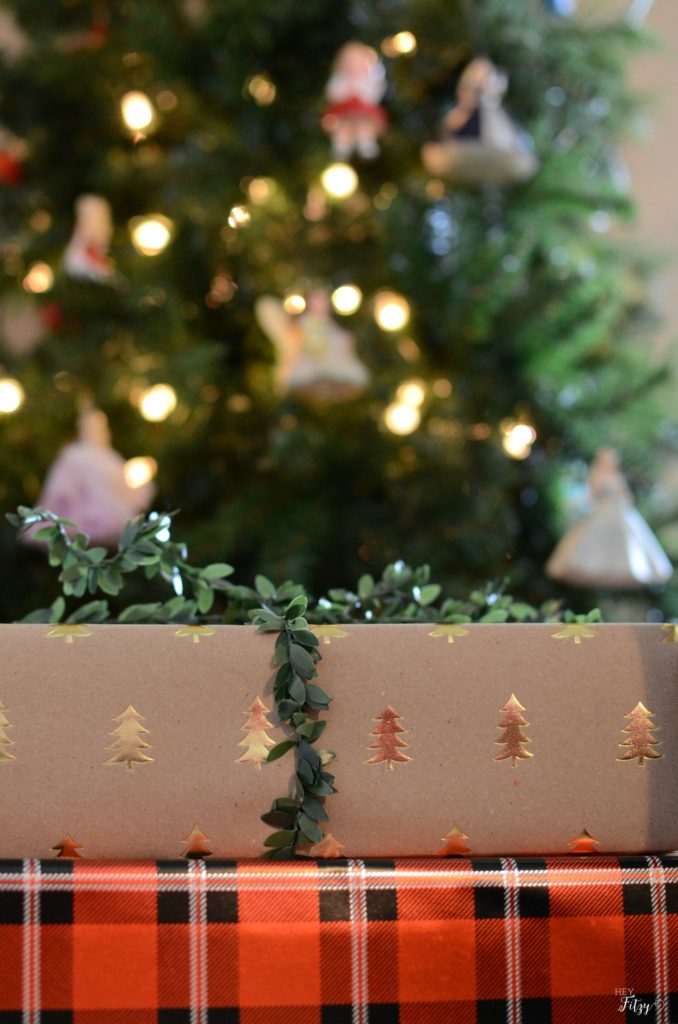 When I do buy a gift, I want it to be special. Not just another gift that my kids will lose interest in next week. Not just another gift that will sit in a corner unused collecting dust. If you're stuck on ideas for gifts for family, a friend has recommended sites where you can create Portraits from Your Photos, she says personal gifts always go down a treat with her family. When our gift giving list was much longer, I was lucky if I could even get the gifts wrapped in time. Up half the night slapping paper on some and throwing the other gifts in gift bags. Sound familiar. Now that my gift list is more manageable, I like to take the time to individually wrap each gift and spend a little extra time on the details. Nothing ever really fancy or over the top. I mean lets be honest, my kids will have it ripped apart in record time. But I do love the thought of a beautiful package.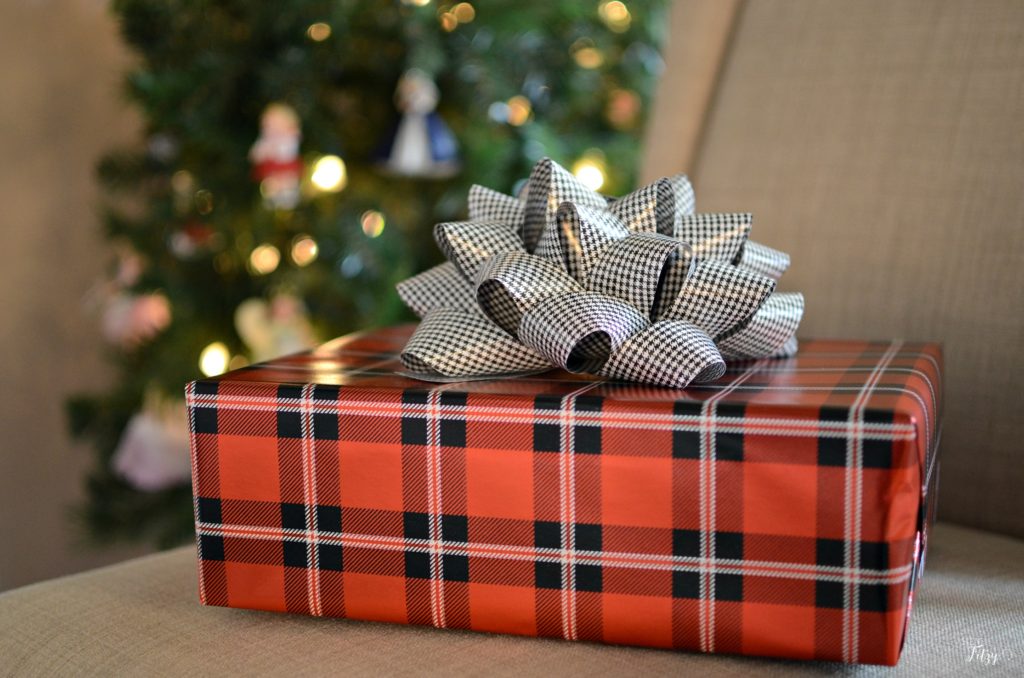 I have learned that you can have beautiful packages without all the stress and fuss. Here are my five tips for beautiful packages:
Pick a color theme- This year I went with blacks, gold, and red plaid. I just love the way the presents look under the tree when they coordinate.
Start with a good box- Sometimes the prepackaged item is flimsy or a weird shape. A good box is the bones you need for a good start. If you don't want to use any wrapping paper, you could put the gift inside a personalised keepsake box instead. This way, the recipient gets 2 presents in 1! Plus it saves on wrapping paper and other unnecessary waste!
Include a bow or ribbon- This has the same impact as curtains in a room. Gives it a more finished or polished look. I like to invest in quality bows and reuse them year after year. My kids know to save the bow on Christmas morning!
Add something unexpected- This might be a little sprig of greenery from the wreath or an extra little ornament. Something fun to add extra visual interest.
Create a cute name tag- You can use fun little stickers or make tags out of paper. Right now I love the idea of using alphabet stickers or little alphabet stamps.
What is your favorite way to wrap holiday gifts?
Click on the blog names below to visit the lovely ladies of No Place Like Home. Everyone is all wrapped up for the holiday!!!
A Home To Grow Old In | Hey Fitzy | Nourish and Nestle | Sweet Parrish Place
The Aspiring Home | The Red Painted Cottage | Savvy Apron