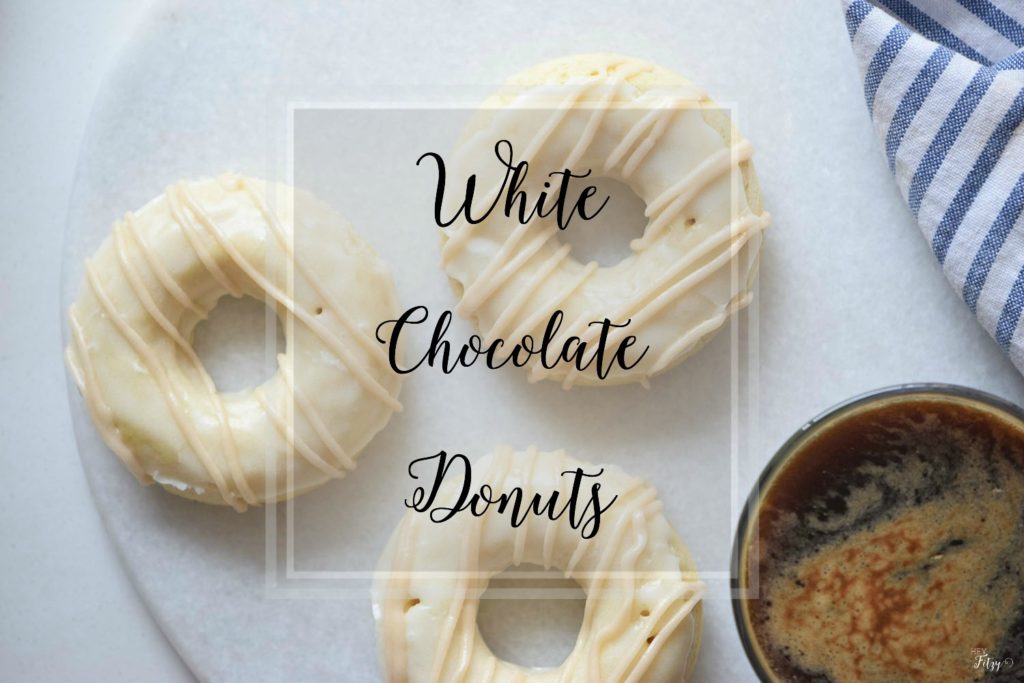 We have a serious case of sweet tooth at our house. Dip it in chocolate and no one can resist! When the kiddos ask for donuts I often hesitate. Sugar for breakfast is not my first choice when trying to get them out the door with a healthy start. But…I love a good donut as much as anyone. Especially on the weekend when we are savoring some extra quality time together as a family.
This fun recipe for white chocolate donuts is a great treat for those lazy weekend mornings. OK…to be entirely honest…we don't have too many lazy weekend mornings. Always a kid that needs to be at one activity or another. But…we still like to enjoy our donuts every once in a while.
A fun alternative to my white chocolate donut would be to add  a little milk chocolate! Oh…that would be so good!
Ingredients
1 Cup flour
3/4 Tsp baking powder
1/4 Tsp baking soda
1/8 Tsp salt
1 Large egg
1/2 Cup white granulated sugar
1 Tbsp melted butter
2 Tsps vanilla essence
1/2 Cup white chocolate
Instructions
Preheat oven to 350 degrees and grease a donut pan.
Whisk the egg, 1/4 cup sugar, butter, and 1 tsp vanilla together until well-blended.
Sift the dry ingredients into a medium mixing bowl and make a well in the center.
Pour the wet ingredients into the center and stir together until combined.
Melt 1/4 cup of white chocolate and stir into the batter.
Pour the batter into a piping bag.
Squeeze the batter into the donut cups of the pan. Only fill 3/4 of the way.
Bake for 12 minutes and let cool.
In a small saucepan combine 1 tsp vanilla, 1/4 cup white chocolate, and 1/4 cup of sugar and cook over medium heat.
Cover and let simmer for 1-2 minutes.
Pour half of mixture over the donuts.
Pour the remaining half into the piping bag and decorate donut tops with zigzag lines.
Serve and enjoy.

Tips

White chocolate can be light in taste so if a stronger flavor is desired, almond bark can be added to the recipe.
7.8.1.2
37
https://heyfitzy.com/white-chocolate-donuts/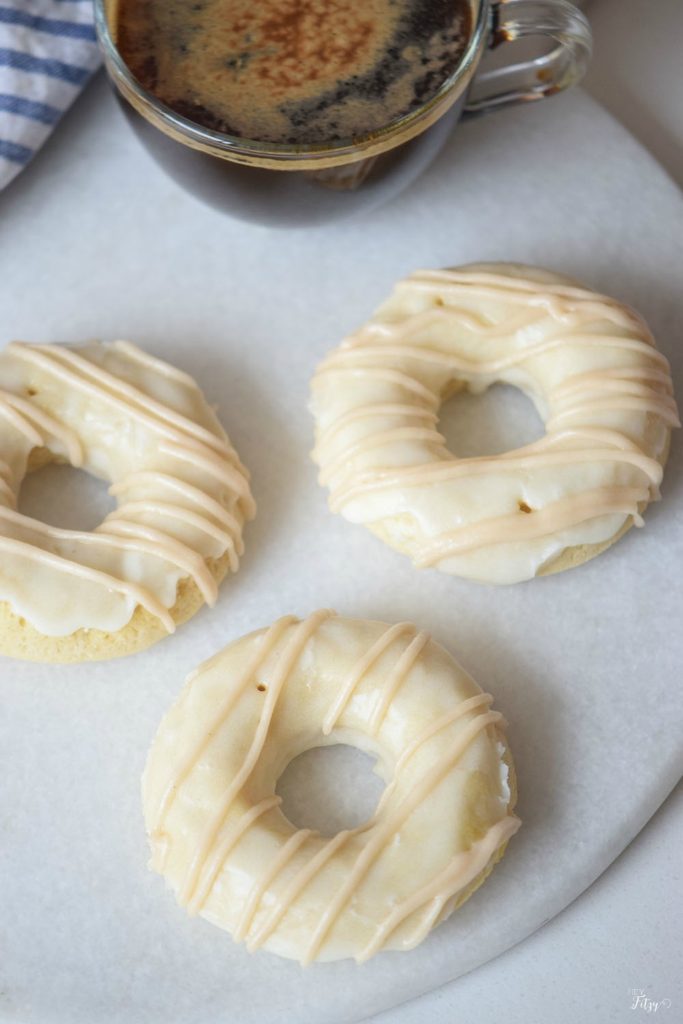 Don't they look delicious!!!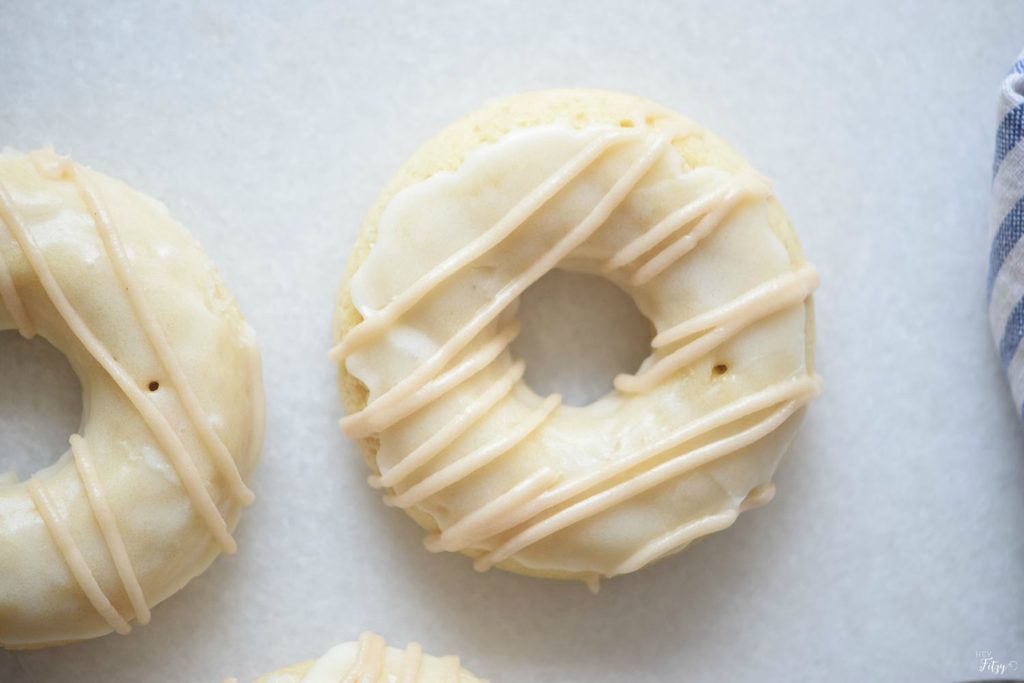 Maybe it is just me but simply working on this post is making me crave another one of these donuts.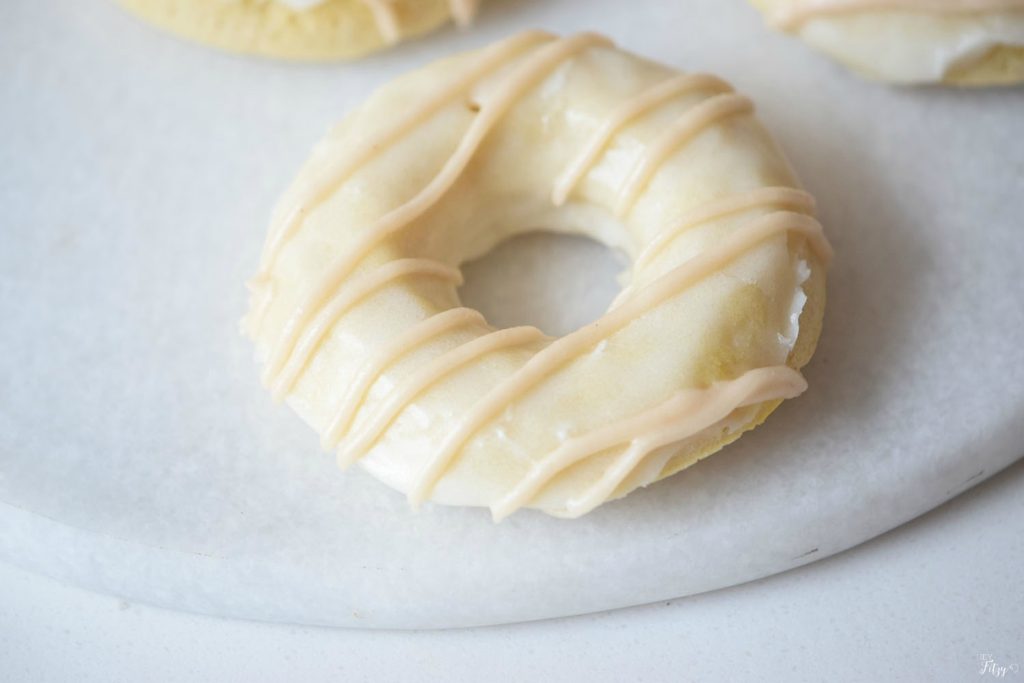 What are you doing next weekend? Why don't you make a batch of these yummy donuts!