Summertime means it is grilling season. Several nights a week we cook on the grill. It always feels a little easier. Quicker prep and quicker clean up makes for a happy momma. Our go-to is BBQ chicken, similar to the chicken they do in Charlottesville bbq restaurants. All the kids love it and it is quick and easy.
Over the years we have tried several different BBQ sauces. While trying to avoid high fructose corn syrup and a list of other bad ingredients, we finally decided to make our own. Making your own BBQ sauce might seem like a daunting task but is rather easy. Dump all the ingredients in a sauce pan and let it simmer on low for a little over an hour. Really it is that easy! No chopping and very little prep work. Another great benefit is that you can control the heat. Some of our kids like it sweet and some of our kids like a little heat. With this in mind, we alter our batches to accommodate everyone and simply label the jars to keep track.

Hey Fitzy
Yields 3
Fitzy's Barbecue Sauce
The perfect BBQ sauce. You can adjust the sweet versus heat to your liking! Perfect addition for your summer grilling.
10 minPrep Time
1 hr, 15 Cook Time
1 hr, 25 Total Time
Ingredients
2 cups ketchup
1 cup water
1/2 cup apple cider vinegar
5 Tbsp light brown sugar
5 Tbsp sugar
1/2 Tbsp pepper
1/2 Tbsp onion powder
1/2 Tbsp ground mustard
1 Tbsp lemon juice
1 Tbsp Worcester sauce
1 tsp garlic powder
1/8 - 1/2 cayenne pepper
Instructions
Combine all ingredients in a sauce pan over low heat.
The amount of cayenne pepper you add will determine the heat. No cayenne pepper for a sweeter sauce. More cayenne pepper for a hotter sauce.
Summer for 1 hour and 15 minutes
We like to store our BBQ sauce in Ball Canning jars. We don't necessarily can our sauce because we eat it too fast. Can be stored in refrigerator for several weeks.
7.8.1.2
26
https://heyfitzy.com/fitzys-barbecue-sauce/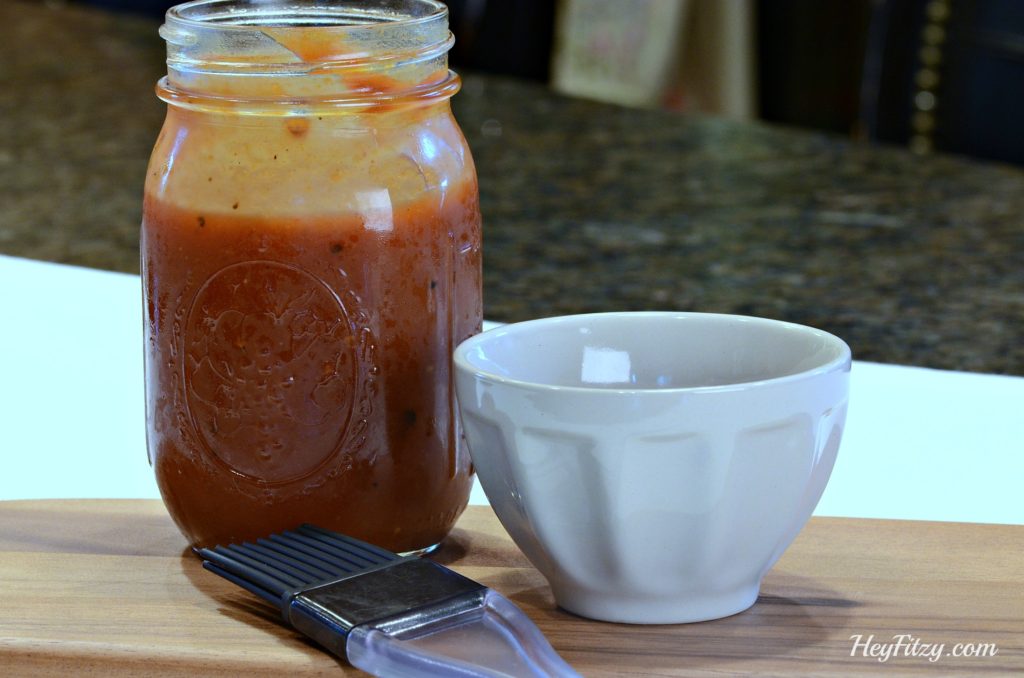 I can't believe how easy it is to whip up a batch of homemade BBQ sauce.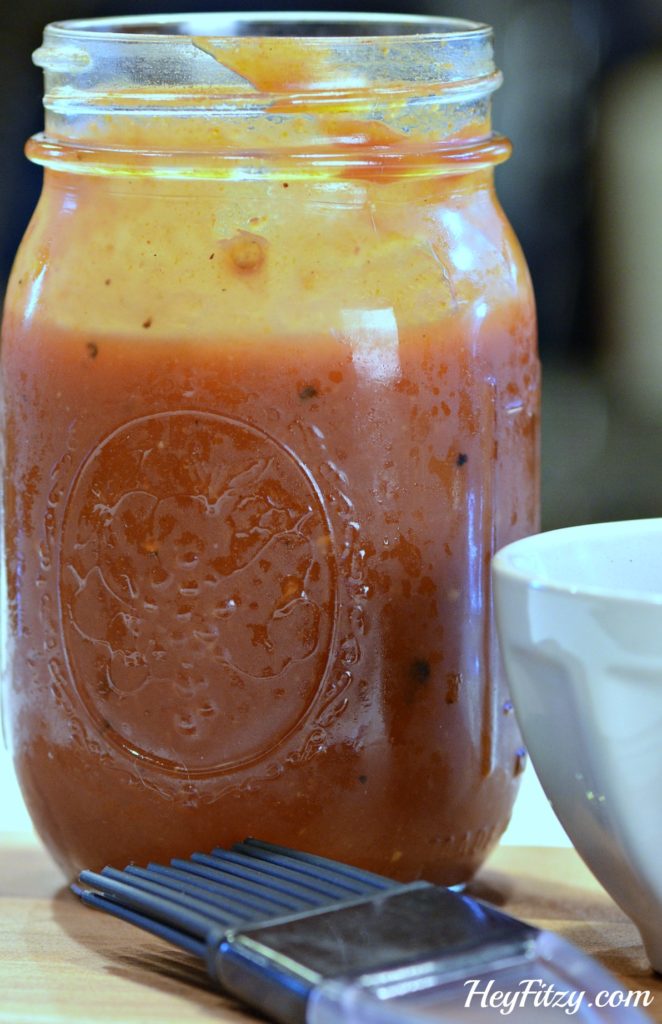 Using a mason jar is a great way to store the sauce in the refrigerator. OR…dress up a jar with a little ribbon and give as a hostess gift when enjoying a summer BBQ with friends.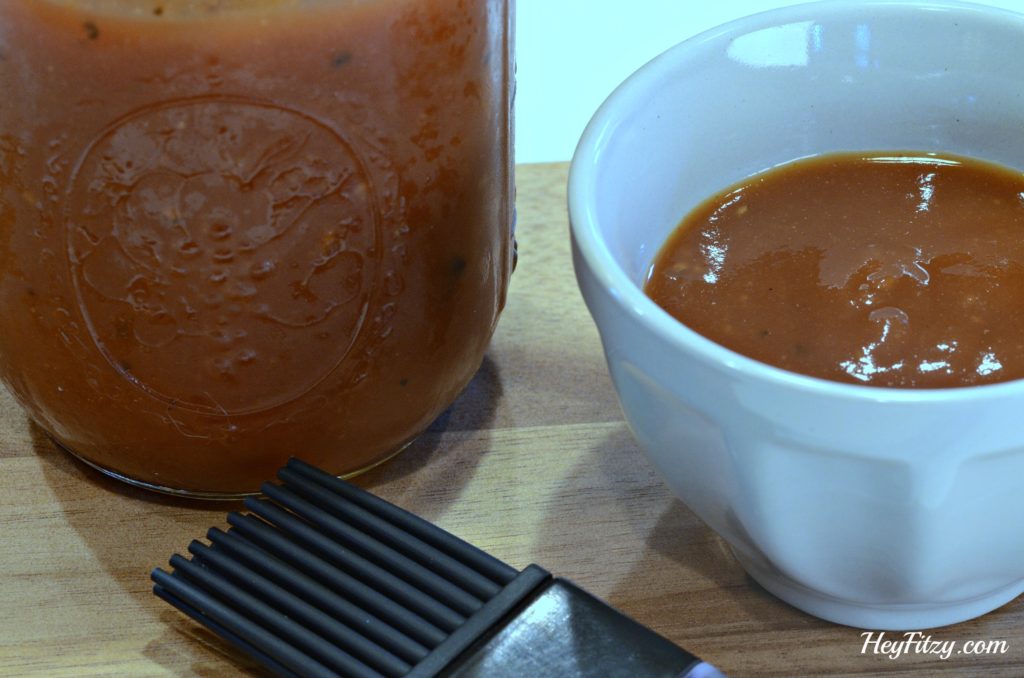 I tend to keep all these ingredients on hand so if we run out of store bought sauce this recipe will save the day. Who am I kidding…no more store bought sauce at our house. 🙂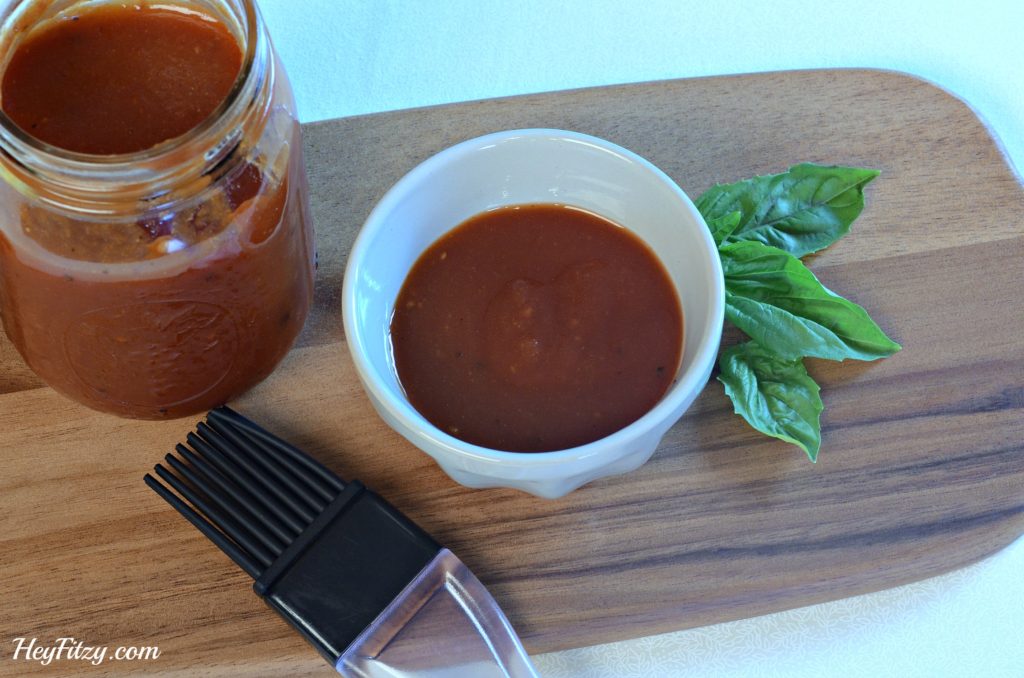 Give this recipe a try! I am certain you will love it!
What is your favorite BBQ recipe in the summer?
If you enjoyed this post, you may also enjoy these posts!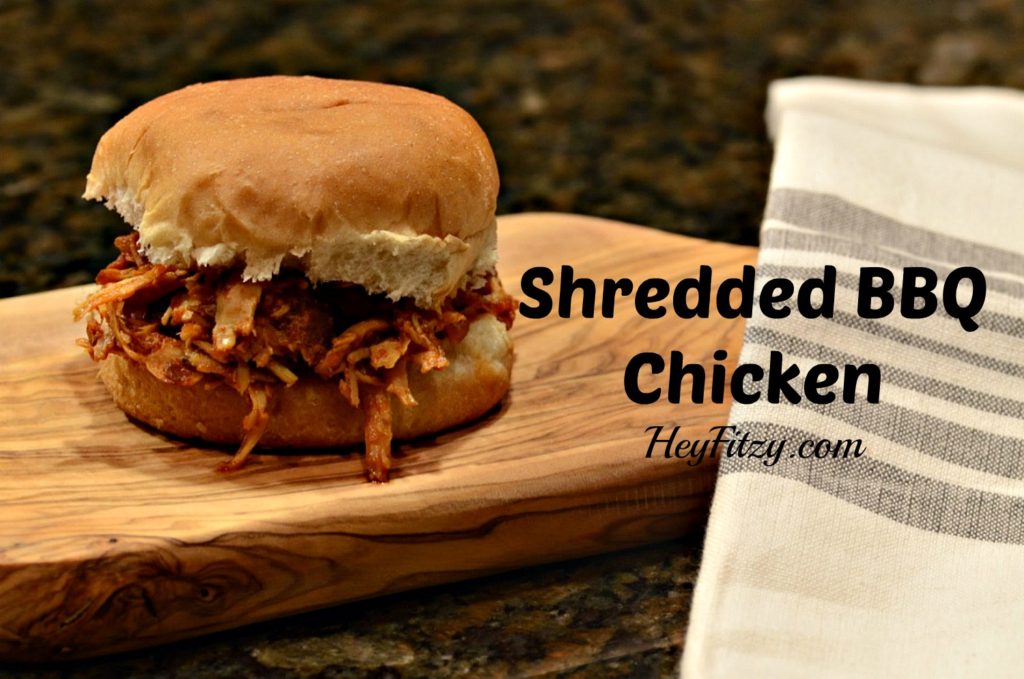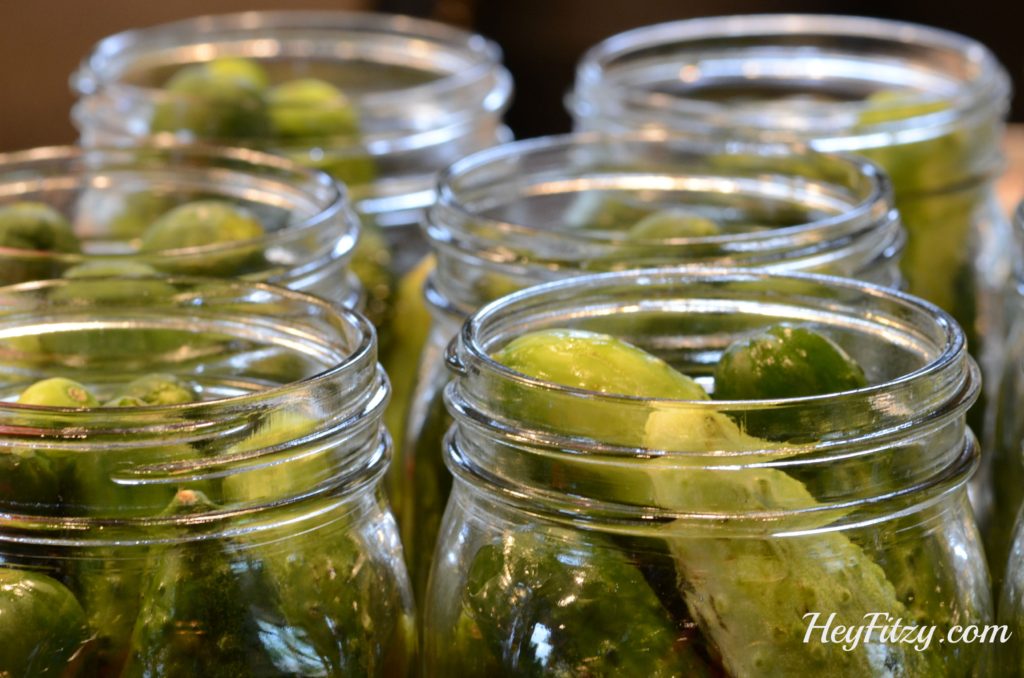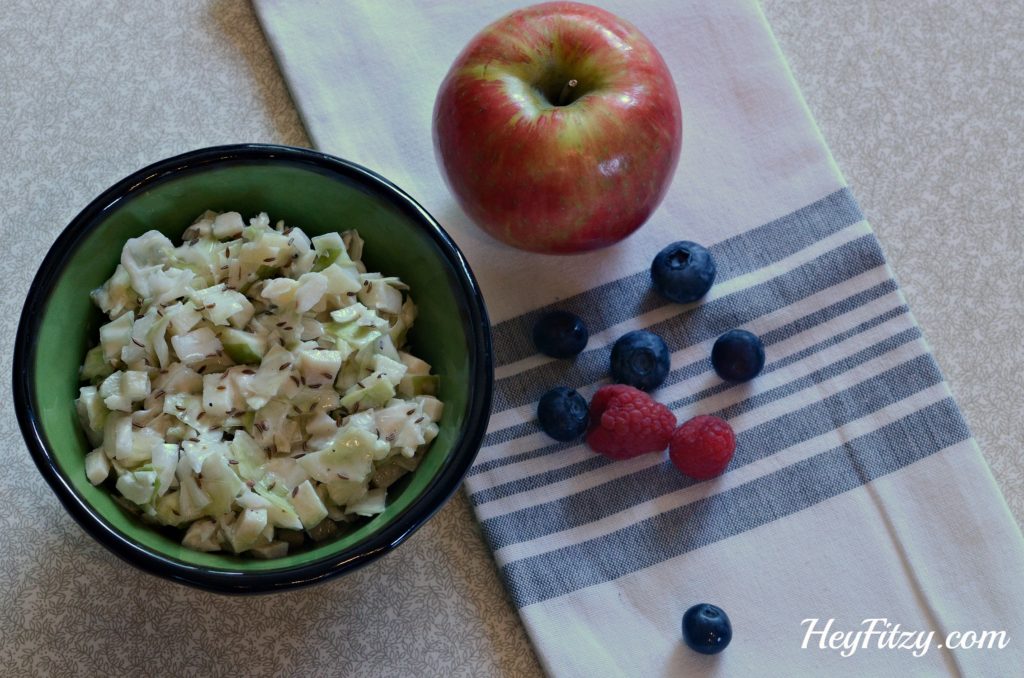 You can follow me here:
Facebook/Twitter/Instagram/Pinterest